Our mission
DMG Machining is your partner for all your precision machining needs. We are specialized in flight-critical parts for the aerospace sector, but can also manufacture parts for industrial, commercial, medical, elctronic or scientific applications. Our 14 state-of-the-art CNC machining centers can cut the most intricate parts, measuring as little as an inch in length all the way up 12 feet long (144"x32"x30" envelope with 5-axis capability). We work with aluminum alloys, exotic stainless steels, and titanium. We can easily guarantee fit-critical dimensions that are within one thousandth of an inch of the nomimal, as measured by our cutting-edge Zeiss CMM. Last, but not least, all of our processes are ISO 9001- and AS9100C-certified. If you can imagine it, we can machine it! And no order is too small. Contact us for a free consultation. (We also offer inspection services. Contact us to learn more!)
Our pricing policy
We pride ourselves on a completely honest and transparent pricing policy.
Pricing is determined on the basis of the following:
the total machining time required for the part
the type and volume of raw material required
the degree of precision required by the client
the complexity of the part (only a minimal impact on pricing)
the extent of the inspection report required by the client
the delivery date required by the client
shipping requirements
We will work with you to fine-tune each of these elements to fit your budget. Note that order size is not a consideration. Instead, we charge a small one-time fee for CNC programming and for custom workholding in addition to the calculated per-unit price. Thereafter, the order can be repeated as often as needed and for any quantity; assuming no design change, then repeat orders are simply charged a flat set-up fee in addition to the initially-calculated per-unit price (adjusted for any market fluctuation in the cost of raw material).
Our guarantee
We guarantee nothing short of your total satisfaction!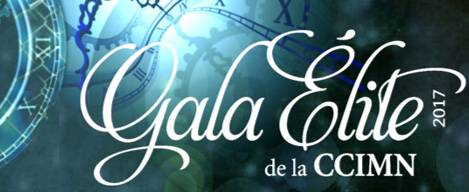 Winner of the Manufacturing and Processing category at the Elite Gala of the Montreal Chamber of Commerce, November 2017